Emory Hunt, FBGP Analyst ______________
*in my horrible rapper, but somehow very popular with everyone voice*
I AM NOT A WRITER
First of all, before I take you down this rabbit hole of draft possibility, I must say that there are a ton of terrible takes, analogies, comparisons, evaluations and rationale when it comes to the quarterback position and the NFL, and it's coverage of the quarterback position.
Here are some of the aforementioned examples you hear blabbered about on the daily:
1. "It's a quarterback driven league"
2. "If you don't have a quarterback, you have to do what it takes to grab one"
3. "I would draft a quarterback every year"
4. "He has the look of a guy that you would want leading your franchise"
5. "He can set your team up for success for the next 10-15 years"
6. "Draft your franchise QB and let him sit and learn"
7. "The franchise quarterback is the only guy I would allow my wife to stray with because he's the type of leader that I wouldn't mind sharing one with."
Ok, I made that last one up but you still get my point.  The quarterback position, while extremely important, isn't the magical elixir that can turn your 1-15 team into a Super Bowl champion overnight.  It takes a TEAM to get you there, however, an elite QB is good for at least 8-9 wins alone. A good team around an elite QB is a perennial 11-13 win team (i.e. Tom Brady & the New England Patriots, Peyton Manning and his Indianapolis Colt squads..etc)
Lets debunk some of those QB Myths (gee, if only there was a book debunking many football myths in general www.footballgameplan.com/books ).
1. It's not a "QB Driven League", it's a GOOD-to-GREAT QB driven league. Anthony Average isn't leading your team to the playoffs. Tommy Turnover won't pick-6 his way to a conference championship. You need a GOOD-to-GREAT QB in order to enjoy that level of success.
2. While I agree and appreciate the aggressiveness of this logic, theoretically you do get the chance 'to do whatever it takes to get one' each and every year in the NFL Draft.  Imagine if you had your scouts travel throughout the country, gathering film and information on the best pro football talent across the 768 football-playing universities, I'm pretty sure you would've found a GOOD-to-GREAT "franchise" guy or "guy that can lead our team to-and-through the playoffs" fairly quickly.  It's not that hard to find GOOD-to-GREAT football players at that position.
3.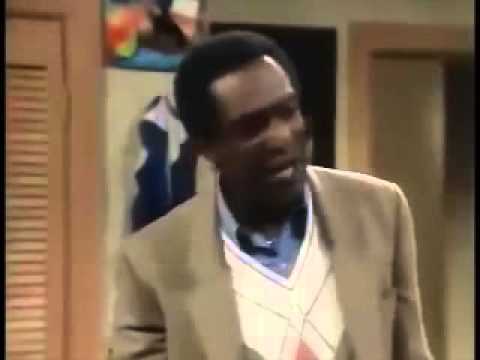 4. Seriously? Are we talking football or modeling? I don't care if my QB looks like this:
if he can hit the "Bang 8", make the "Bucket Throw", has good mobility, great situational awareness, and not afraid of pressure – both pressure from the opponent and pressure of the moment – I don't give a damn what he "looks" like.
5. GOOD-to-GREAT QBs may hang around a team for that period of time. But again you have to remember, not every QB that's drafted in the 1st Round is of that caliber. So, in all likelihood, he won't touch a decade in the same spot.
6. This is one of my favorite, dumbest-things-that's-said-about-quarterbacks that I like to talk about. Poet Laureate E.H. Jr. wrote about this very myth here ( www.footballgameplan.com/books ) in the critically acclaimed "Stiff-Arming Football Myths" book which is available in both paperback and PDF form. You can simply ask yourself this question "When have I personally gotten better at something, more efficient at something by not actually doing that something and sitting back watching someone else do that something?"  (Also, you'll find within that critically-acclaimed football literary masterpiece that E.H. Jr. talked about all those dumbass examples you're probably rattling off in your head right now as you read this)
Now that I got that off my chest, let's get back to the real reason why we all gathered here today.
Imagine if you will..
The Eagles are NOT taking a QB at #2. Now, before you Twinkie-fingered, mouth-breathers camp out in my twitter mentions ready to hate tweet "BuT AlEX SHEFFTA tWeetEd da EAGLES will taek a QWAdarBak", hear me out.
1. What are the Eagles team needs?
A quick glance at their roster and you'll see that they could use a (in order of importance) RB, OT, DE, S, WR, LB, QB.  Now, ask yourself, who are the 4 'premier talents' in this year's draft class:
RB – Ezekiel Elliott, Ohio State
OT – Laremy Tunsil, Ole Miss
DE – Joey Bosa, Ohio State
S    – Jalen Ramsey, Florida State
The Eagles were sitting at the #8 slot.  With the Browns, Chargers, Cowboys, Jaguars, Ravens and 49ers picking ahead of them.  When you look at those teams' needs, who would you say really needs a QB? You can say maybe the Cowboys and 49ers.  And I say maybe because the Cowboys also need a RB and DE in the worst way more so than "Tony Romo's Heir-Apparent". Would you pass on either Elliot or Bosa for one of these QBs? If you're not drunk or on a sugar high, then probably not.
I also say maybe for the 49ers because who in the hell knows what they are thinking; but I do know one thing, Colin Kaepernick is still under contract, on the roster, and way better than the QBs being considered in the Top 10. He's also led the 49ers to the Super Bowl and nearly another one before they (front office) decided that the coach that got them to nearly 2 Super Bowls services were no longer needed, and that it wasn't in the team's best interest to continue to stockpile offensive talent around their GOOD-to-GREAT QB.
So, it is conceivable to say that every last one of those teams would've been in contention for one of those four 'premier talents'.
2. The Eagles have a lot of money invested in the QB position and adding a third would be financial idiocy.
Again, before you boiled hog knee-eatin', Milwaukee's Best-double fisting mouth-breathers hop in my mentions talking about the intricacies of the contract breakdown of Sam Bradford and Chase Daniel, I get it. Yes it may be 'cap friendly' BUT it is still too much money invested in a position where you can only play 1 guy at a time during a game. That's not a good allocation of resources when you have a legit 4 holes that need to be filled.
3. The Browns know who the Eagles want to pick, which is someone that the Browns didn't want but have an idea who (of the other 6 teams) did.
This is where the slight of hand comes into play.  The Browns and/or Eagles may not know who the Rams plan to take number one.  In my opinion, that's irrelevant.  For the Browns, in the AFC North, they would be more than willing to stick it to a division rival (Ravens) by trading out of that #2 spot with a team who wants the same player the Ravens may covet, but not the Browns. And, quite honestly, that's not a QB. You're possibly looking at Tunsil, Bosa, Elliott. That also sticks it to another conference member in the San Diego Chargers who could also be looking at either Tunsil, Ramsey or Bosa.
You see, the Browns are sitting pretty either way. Yes they 'could' use Ramsey, Elliott or Bosa, but when you glance at their roster, you see craters at Wide Receiver and a slight need at RB. However, judging how Hue Jackson utilized both Gio Bernard and Jeremy Hill, the thought is that he can get a good pair for Duke Johnson maybe in Round 2. (i.e. Derrick Henry)
4. Howie Roseman states that Sam Bradford is their starting QB for 2016.
This is true. And according to my Discovery ID training, probably the only absolute truth he states.  Here's the thing about Sam Bradford, he's not a terrible QB. He's not a bad QB. He's an AVERAGE-to-GOOD.  When healthy, he can be successful. He's good for 6-7 wins alone WHEN HEALTHY.  The fact that they signed him again, tells you all you need to know. You got to pay attention to the details.
5. Howie Roseman says that they will invest in quarterbacks.
Sorta true because they've already done that with the money they've given Sam Bradford and Chase Daniel.  Also, they could still grab a QB in the 3rd Round (Pick 79 *cough* Dak Prescott *cough*) which would be technically invested in the position – this time at a cheaper cost.  Taking a QB at #2 would cost the Eagles a little bit under $22 million dollars. That's damn near, according to football math, 1 billion dollars tied up in one position where you can only play one player at a time.
6. It's Draft Season aka 'We Ain't Telling You Sh*t' Season
What Roseman Said: "We're comfortable with whomever the Rams don't take"
What the Media Thought He Said: "We're taking Goff or Wentz"
Here's where assuming gets you in trouble. Unless he flat out said "If the Rams take Goff, we'll take Wentz and visa versa" then it's still speculation.  It doesn't benefit the Eagles to state there intentions right now because, wait for it, they still have an opportunity to move down – but stay within the Top 7, recoup a 2nd or 3rd round pick, and still get their guy. It makes COMPLETE sense to hype up this #2 slot to a QB-thirsty team in the middle-to-latter part of the order.  Good move Roseman.
It could potentially be a dumb move if all of the Eagles scouts advised and signed off on this move in agreement that these two QB options are worth these selections; and also if Roseman was advised that these two QB options aren't worth the value of draft picks, nor the #2 selection and went Joe Kane on'em while eating a cheesesteak from Jimmy G's and knocking back an ice cold Diet Tab and said 'Fu*k it, I'm going with my gut', then it'll be a blunder of biblical proportions.
I fail to believe that based on the film study of these two QBs, or of any QBs in this draft class for that matter, are worth trading up for into the top 10 of Round 1, or selecting in Round 1 period.
When has someone, other than a team holding the #1 overall pick, has ever truthfully and honestly revealed their intentions?
7. Howie Roseman the NFL Draft Future QB Class Soothsayer
Roseman told the Rose Bowl of lies when he said that they took into account the next 3 draft classes and didn't see a QB that was essentially better than these two QBs at the top of this draft.
Firstly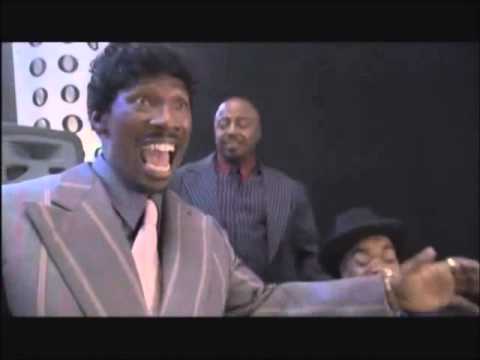 Secondly
2017 Quarterbacks
Joshua Dobbs, Tennessee
P.J. Walker, Temple
Brady Gustafson, Montana
Dakota Prukop, Oregon
Jared Johnson, UT-San Antonio
CJ Beathard, Iowa
2018 Quarterbacks
Deshaun Watson, Clemson
Brad Kaaya, Miami
Patrick Mahomes, Texas Tech
2019 Quarterbacks
Josh Rose, UCLA
DeShone Kizer, Notre Dame
Lamar Jackson, Louisville
So in conclusion, after a thorough investigation of the facts, I don't think the Eagles plan on taking a QB at #2.
I'm probably 99% wrong on this, but hey…thanks for reading!
Questions? Comments?
Tweet: @FBallgameplan
Email: ehunt@footballgameplan.com