Grading the 2015 NFL Draft Tight Ends:

Inline Prospects
Playing inline for a Tight End is playing the position as it's traditionally designed. You want a guy that can do well on both ends of offense: Blocking and Catching.  The blocking element is important because it not only helps out the running game, but also allows you as a coach to keep your base personnel on the field; which then keeps the defense off-balance in not being able to know what's coming their way: run or pass. Ideally, you're looking for guys like this that can do both or at least have above-average skills in the blocking department.  Jason Witten of the Dallas Cowboys and Heath Miller of the Pittsburgh Steelers are the types of styles you're looking for when you're judging whether or not a guy is suitable to play inline, flexed or playing H-Back.
Here's a look at the '15 college prospects that have graded out as Inline TEs in this year's draft.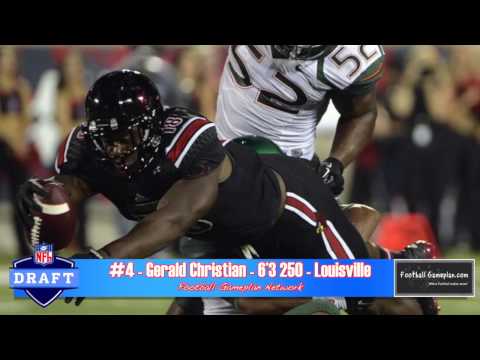 Grading the 2015 NFL Draft Tight End

Position: H-Back Prospects
The H-Back has to be a versatile player that does well on the move.  He has to be able to execute reach and angle blocks very well. Being able to wham is also a 'must' at the position.  In the passing game, you want a guy that does a very good job in releasing on the move.  He's not 'the best' at releasing – those are usually your flex guys – but shifty enough to create separation off the snap and one that has a very good understanding of the short-to-intermediate passing game.  In my opinion, H-Backs should also be guys that know what to do with the football in their hands as RAC players.
Here's my list of the Top H-Back prospects in the 2015 NFL Draft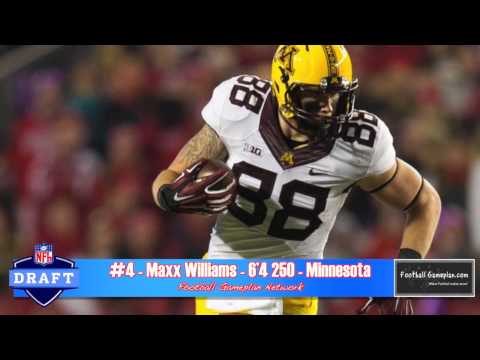 Grading the 2015 NFL Draft Tight End

Position: Flex Players
These are your "New Age" TEs that are pseudo-WRs. Guys that are best utilized in space because of their ability to run routes and win the individual matchups vs Safeties, OLBs and some CBs.  They don't have the be the 'best' blockers, but the effort has to be there.  They have to be able to seal, crack and reach block.  But most importantly, it's their receiving skills that's most coveted in this position and what will keep defensive coaches up at night.
Here's my list of the best Flex Prospects in the 2015 NFL Draft