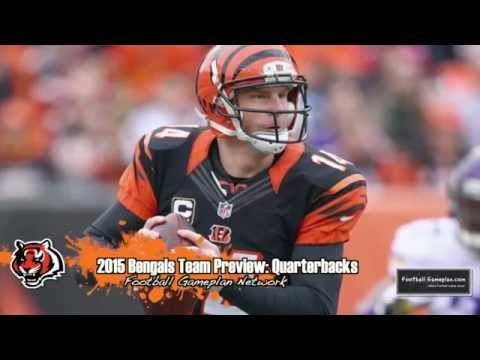 Reason for Optimism
The Bengals have been a model of consistency over the last 4 years in the AFC; really the entire time under Head Coach Marvin Lewis.  The are armed with a strong running game and are getting some key players back healthy on the defensive side which should once again make them a factor in the AFC North.
Cause for Concern
The biggest area of concern would be if the Bengals aren't able to apply pressure and if they decide to continue to average 32 pass attempts per game.  Those two go hand-in-hand into what could potentially keep the Bengals out of the playoffs this year.
The Road to the Super Bowl for the Cincinnati Bengals
1. Balance Out the Offense – Like I mentioned in the video, if they follow the Dallas Cowboys blueprint of running more, throwing less and in more manageable situations, then the Bengals will tough to get off the field offensively.
2. Second Level Defense Stays Healthy – Cincinnati has some good linebackers.  Vontaze Burfict being the leader of that group.  If they don't miss time, they will be a much better defense without question.
3. Everyone Does Their Job – This is mainly for the offense, on the flanks and at tight end in particular.  Everyone has to do their part to attract attention away from each other.  Basically, force a defense to tip their hands coverage-wise and make the plays that are their to be made when you're number is called.  The potential is there, it's time to realize it.