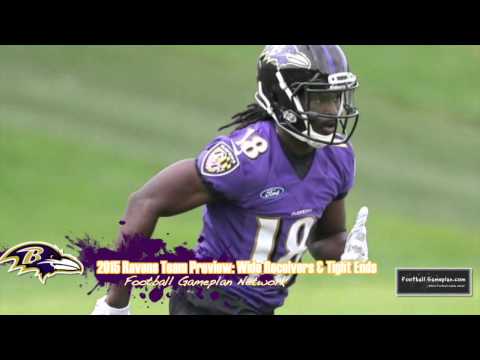 Reason for Optimism
The Ravens have the ability to control the line of scrimmage on both sides of the ball.  They have a proven quarterback that has performed great in the playoffs and they've added talent at wide receiver, tight end and in the secondary; so this is a team that is built to make a run this year in the AFC.
Cause for Concern
In my honest opinion, I still view the Ravens running game as 'ordinary'.  There isn't a true 'threat' in the backfield and I feel like that could be a potential pitfall for this team.  You also have to worry about guys like Webb and Elam in the secondary.  They need both to play up to par.
The Road to the Super Bowl for the Baltimore Ravens
1. Young Wide Receivers Play Like Vets – They need to be able to take the pressure off of Steve Smith Sr.  They can accomplish this a variety of ways, but it'll still be depending on the youth at both wide receiver and tight end.
2. Justin Forsett Does It Again – How well can you sustain success is always the key.  But whether it's Forsett or a combination of Rookie Buck Allen and Lorenzo Taliaferro, the Ravens can't be one-dimensional and win.
3. Defense Stays Dominant Without Ngata – Lets be honest, that's the big elephant in the room.  Yes Haloti Ngata wasn't "Haloti Ngata" last season, but he's still Haloti Ngata.  If Timmy Jernigan and Carl Davis can make that type of impact up front, then the Ravens will be just fine.