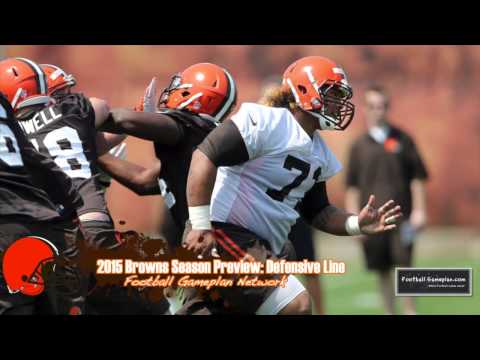 Reason for Optimism
The Browns went 7-9 last year with a very good defense, sound running game and mediocre (putting it lightly) passing game.  This year their defense is better, running game is stronger and offensive line is deeper.  So if they can just get stable play from the QB position, they'll be staring a playoff berth in the face.
Cause for Concern
If the QB play of 2014 returns this season, then they'll find themselves in the exact spot they were a year ago.  They also lack a true 'threat' at wide receiver without Josh Gordon this year and that's a big time blow.
The Road to the Super Bowl for the Cleveland Browns
1. QB Play is Efficient – You don't need your QB to be Otto Graham, you just can't have them be what they were last year in Cleveland.  In my honest opinion, going with Josh McCown is similar to going with Brian Hoyer.  McCown didn't have success with Tampa Bay last season (who finished with the 1st overall pick), so why would you expect the 35 year old QB to magically change?
2. Kicking Game Steps Up – This could be a potential albatross for the Browns if they're not settle on a dependable guy.  Points add up and they need to be stellar in 2/3 facets of a ball game.
3. Run Defense Improves – The Browns aggressively went out to fix a bad run defense and they've added a ton of talent within the front seven, and they need those additions to pay dividends this year.