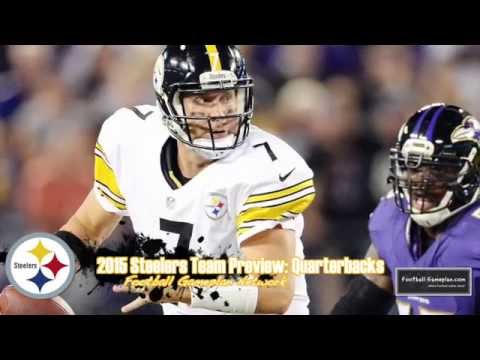 Reason for Optimism
Pittsburgh has a really strong offense that's able to attack every quadrant of the field.  Defensively they'll be better as some young guys started to play well toward season's end and they get some players back healthy.  There's a lot to be optimistic about in the Steel City.
Cause for Concern
If the main problem that stopped them last year, not a lot of sacks/pressure and not creating turnovers, rears it's ugly head again, it'll be shootout city each week.  They have to get better in those areas, otherwise it's an early playoff exit.
The Road to the Super Bowl for the Pittsburgh Steelers
1. Blitzburgh Returns – The front seven will be key in order for the Steelers to have any chance of getting to the big game.  The talent is in place, but will they get back to their effective pressuring ways is the question.
2. Offense Continues to Grow – This was a dynamic offense last season and I believe there's still room for it to get better.  If they get a 3rd receiver involved or 2nd tight end, that way they won't have to use Bell as much in the passing game OR utilize him the same and have that extra option still become very effective.  The offense is in good shape moving forward.
3. Every Game is Important – The Steelers have to be able to finish ball games.  With the division being the way it is, they can't afford any "bad" losses because you can find yourself with 10 victories and still miss the playoffs.