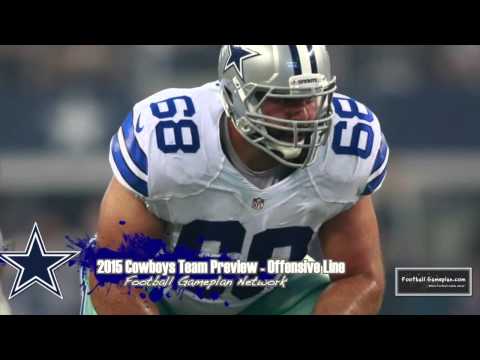 Reason for Optimism
The Cowboys are armed with the best offensive line and a ton of skilled weapons on the perimeter.  Tony Romo is coming off the best season of his career and the defense will get better as the season progress.  This time is hungry and wants to get the bitter taste out of their mouth from last year's controversial playoff loss to Green Bay.  So with all things considered, you can see why optimism is high in Big D.
Cause for Concern
The running game is still a major concern for me.  The thought of 'you can just put any back behind a good offensive line and be fine' is furthest from the truth.  DcMarco Murray was a legit talent and the guys they have now or good players, but not the type you have to 'game plan' on stopping.  Plus they're loaded with concerns being from health or consistency.  You also have to be concerned about playing without guys like Rolando McClain and Greg Hardy for a month.  If they can't gel upon return, it'll ultimately be a detriment to team success.
The Road to the Super Bowl for the Dallas Cowboys
1. Withstand the First Month – Like I've mentioned before, if the Cowboys can hold it together defensively for the first 4 weeks of the season, as guys start to return from suspension and as rookies get acclimated in their roles, they'll be dangerous from that point on.
2. Ground Game Gets It Together – Lets be honest, a lot of the success Dallas had last year offensively was due to the running of DeMarco Murray behind the best OL in the game.  If the collection of backs on the roster can do a fine job with the committee approach, ala the New England Patriots, then this offense won't miss a beat.
3. Key Players Staying Healthy – I think the 2 guys that the Cowboys can't do without this season are Tony Romo and Sean Lee.  if both guys are out there for 16 games, look out!