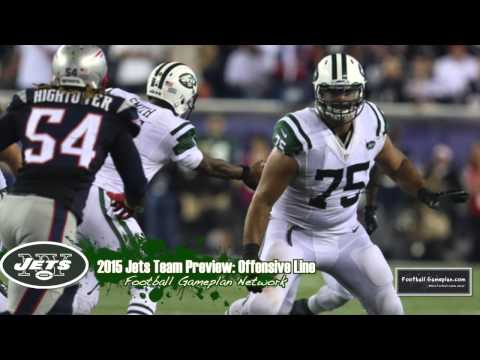 Reason for Optimism
The Jets should have one of the best defensive squads in the NFL. They're armed with a very talented defensive line and ball-hawking secondary.  Offensively, new Offensive Coordinator Chan Gailey and Geno Smith should mesh well together as the Jets finally have given Smith some really good options on the flanks.  So with a strong defensive team, an excellent defensive mind in Head Coach Todd Bowles, and a creative offensive mind in Gailey, you can understand the optimism coming out of Florham Park.
Cause for Concern
The Jets still have a weakness at Running Back.  I don't feel as though there's a 'threat' back there which could ultimately lead to a sputtering attack.  The right side of the offensive line could also be a concern if some of the same problems of 2014 start to resurface.  And the biggest issue defensively would be if the second level (Linebackers) are not able to consistently bring it from the outside and generate pressure.
The Road to the Super Bowl for the New York Jets
1. Offense's Flight Doesn't Delay – If the Jets are having success offensively from the start of the season, that only bodes well for their chances of making the playoffs.  Their offense doesn't have to be 'great', but it can't be a detriment to team success.
2. Geno Smith's Turnovers Disappear – If Geno Smith can cut his fumbles and interceptions in half, then the offense will be able to sustain drives a lot more in 2015.  Which ultimately means the defense can stay fresh and active throughout the course of a game and season.
3. The New York Sack Exchange Merges with The No-Fly Zone – In football, the front end has to help out the back end.  If the talented defensive line can create problems, get to the quarterback and force bad passes and the ball-hawking secondary does a great job of playing clean up, picking off passes in the process, then the Jets could lead the league in sacks and takeaways which could put them in the playoffs this year.