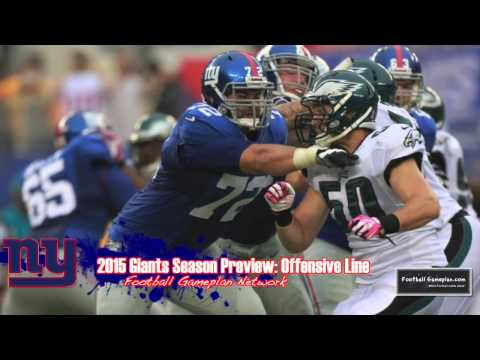 Reason for Optimism
The Giants offense has 2 of the most dynamic options at receiver in Victor Cruz and Odell Beckham.  When you toss in the stable play of Eli Manning and an improved offensive line, you can understand the optimism offensively because they'll have the opportunity to outscore teams.
Cause for Concern
The Giants still don't have that 'it' factor defensively.  Getting Landon Collins was a big time move and instantly helps out the secondary, which I think will be solid. But the major concern is with the defensive front 7.  There's still a lot of question marks there.  I also don't think the running game is as dependable as you would need it to be in order to survive if the pass game is having an off day.
The Road to the Super Bowl for the New York Giants
1. Offense is Firing on All Cylinders – A healthy Victor Cruz with Beckham, Randle and Donnell at TE is very tough to defend.  If that offensive line, especially the offensive tackles, are able to not be a liability, this offense will make a lot of noise.
2. Defensive Ends Bring It – There's no shortage of capable, talented pass rushers, the consistency has to be there from game to game.  If they're able to apply pressure, whether Jason Pierre-Paul is in the lineup or not, then that's all they need to get it done
3. Special Teams Become Special – The most underrated acquisition in the NFC was the signing of KR/PR Dwayne Harris.  The impact of field position is going to be huge for the Giants.  They're solid and dependable in the kicking department; add in a dynamic returner and they can come out and win 2/3 facets of a game each week.