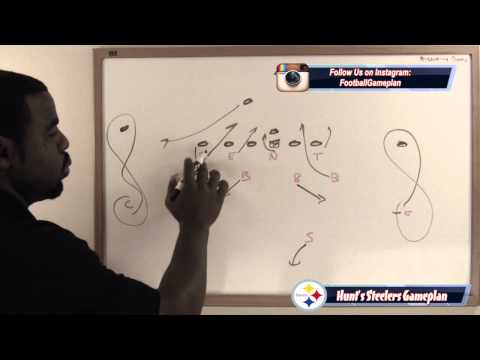 ____
Steelers Keys to Victory
1. 3rd Wide Receiver Needs to Step Up – Without Martavis Bryant, the Steelers will look toward either Rookie Sammie Coates or veteran Darrius Heyward-Bey to play big in that slot role to open up things for both Markus Wheaton and Antonio Brown.
2. Don't Change Anything with DeAngelo Williams – Williams is very capable of providing what you would've expected Le'Veon Bell to provide in both the running game and passing game, so there is no need to do things differently because Bell isn't in the lineup.
3. When in Doubt, Simplify – The Steelers have tremendous athleticism in the front 7 and if they find that guys are not playing fast because of too much thinking going on, don't wait until you're down big to the Patriots to simplify.  Defense is about attitude and want to, so don't hesitate to go simple in order to get the job done.
4. Never Allow Gronkowski a Free Release – This goes without say, but you want to make him work for every opportunity he gets in this one.  Take away their #1 option and force Brady to go elsewhere. Pittsburgh can't let Rob Gronkowski beat them.
Patriots Keys to Victory
1. Play Great Perimeter Defense – Pittsburgh will try to attack the Patriots on the flanks with Counters, Quick Screens, Speed Outs, etc. in an attempt to take advantage of their athletes in one-on-one situations.  The Pats aren't shabby themselves defensively on the edges and will have to make sure they force the Steelers to play a north/south game instead of an east/west one.
2. Play Whatever Game You Want Offensively – This is one of the best things about what New England brings to the table offensively; they have the ability to play any style: uptempo, ball control, no-huddle, they can do it all.  It wouldn't surprise me to see all three verses Pittsburgh in order to frustrate their defense.
3. Takeaways are Key – There will be 2-3 plays in this game where Big Ben will put one up for grabs and those are the opportunities that the Patriots can't let slip away.  Take advantage of those chances to put the ball back into Tom Brady's hands.