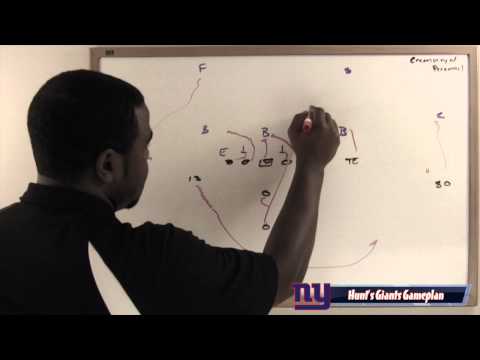 ____
Keys to Victory: New York Giants
1. Offensive Line Cohesiveness: A lot of the Giants success hinges on the offensive line coming together and being a strength, not a liability.  Big Blue invested heavily in this group in the offseason and hopes that they'll instantly pay dividends.
2. Work the Depth of the Cowboys Secondary: The Giants have the personnel to go 'spread', which is 3 WRs, 1 TE, and a tailback.  I would also combine this set with an uptempo style to weaken the already 'thin' Cowboys secondary.
3. Backs vs Linebackers: Outside of Andre Williams, both Rashad Jennings and Shane Vereen have the ability to make plays in the passing game. This could be a possible area for the Giants to exploit.
Keys to Victory: Dallas Cowboys
1. Play it Like Two-a-Days – What I mean by that is the offensive line pushing the 5 man sled.  If I were Dallas, with the depth and talent up front, I'd lean heavily on that Giants defensive line until they prove they can stop the run.
2. Get Creative with Personnel – I think the Cowboys have the ability defensively to flip between a 4-3 & 3-4 in certain situations to maximize some of the defensive line personnel.  This would be another way to try and frustrate a Giants passing game.
3. Witten The Giant Slayer – Jason Witten has been a thorn in the side of the Giants defense throughout his career. This game shouldn't be any different especially with the Giants having depth concerns on the back end.