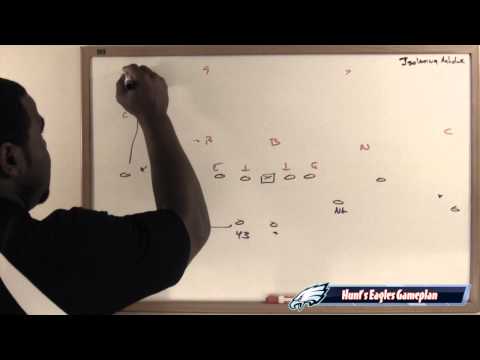 ___
Keys to Victory: Philadelphia Eagles
1. Keep it Tight: By staying aggressive on the outside vs the Falcons WRs, the Eagles can get Matt Ryan to hold the football a half second longer than he wants too; which will ultimately lead to either sacks or checkdowns.  Philly has to dictate where Ryan goes with the ball.
2. Remember Why You Got RBs: Philly went out and grabbed two top-notch free agent running backs in Demarco Murray and Ryan Mathews.  Those two, combined with Darren Sproles, gives the Eagles the best backfield in the NFC East. They can't afford to get pass happy.
3. Make the Plays That Are There To Be Made: This is for both the offensive and defensive side of the ball. The offense can't afford any missed opportunities to put points on the board because of dropped passes or miscommunication in the passing game.  While defensively, it's imperative vs Atlanta to make 1-on-1 plays in space. The Falcons possess two physical receivers and a rookie running back in Tevin Coleman that is one missed tackle away from a 50+ yard run.
Keys to Victory: Atlanta Falcons
1. Beat the Eagles at their Game: I think the Falcons have the playmakers on the flanks to go uptempo/no-huddle.  That also allows their offensive line to not be exposed as much to Philly's pass rush and could give Coleman the opportunity to break one by catching the defense in a bad position.
2. Don't Be Afraid to Send Extra: Atlanta has, at least I think, the ability to apply pressure now with their new additions in the offseason.  That, coupled with the fact that Sam Bradford still may be a little hesitant coming off the knee injury.  I think it would be in the Falcons best interest to try and force him off the spot.
3. Play Excellent Special Teams: This is the one facet of the game that can turn the tide for either team because I think both squads are excellent in this area.  For this game's sake, the Falcons have to hope that they are the ones that have the better day of the two.