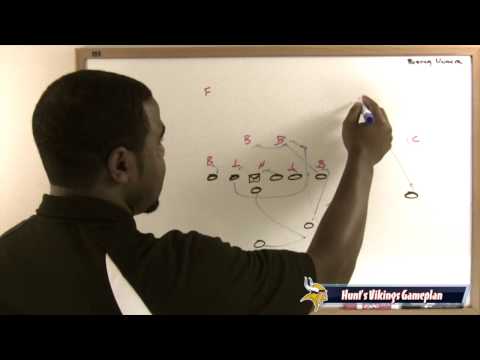 ___
Keys to Victory: Minnesota Vikings
1. Offensive Tackles vs Niners Edge Rushers: LT Matt Kalil (who's coming off a solid preseason) and Rookie RT TJ Clemmings will have their hands full vs the talented edge rushers of the 49ers, who have a great blend of both power and speed. Yes, interior OL play is huge here, but if they can control the edges, the Vikings offense should be able to do even more in this game.
2. Don't Give Up Cheap Plays & Points:  When facing a guy with mobility like Colin Kaepernick that does a masterful job of extending plays with his legs, you'll see the defense start to sacrifice their gap responsibilities for the sake of trying to get to Kaepernick.  When that happens, guys get relaxed in their coverage and next thing you know, it's a 3rd down conversion or even a touchdown.  Vikings must stay discipline vs #7.
3. Special Teams Matters: Minnesota has a really good special teams unit and so does the 49ers; not just in personnel, but also in coaching with new ST Coordinator Thomas McGaughey Jr.  I'm not worried about the Vikings return game as I think they're in great hands with Patterson, I worry about their ability to cover. That'll be huge in this game.
Keys to Victory: San Francisco 49ers
1. Expand the Field –  Quietly, I still think the 49ers can create a ton of matchup problems for a defense because of Colin Kaepernick as the X-Factor at QB and with the addition of Reggie Bush.  Those two on the field opens things up for guys like Anquan Boldin, Torrey Smith and Vernon Davis to possibly see more 1-on-1 opportunities.  The Niners will have to be able to capitalize on those.
2. Offensive Line Playing Great – I think this one goes without say.  Their success offensively, not just in this game, but for the season hinges on the performance of the guys up front gelling and playing as a cohesive group.
3. Stay Active at the LOS – Teddy Bridgewater has the propensity to tip off his passes by patting the football.  By staying active and keeping their hands up at the LOS, there'll be plenty of opportunities for tipped passes which could ultimately end up as turnovers.