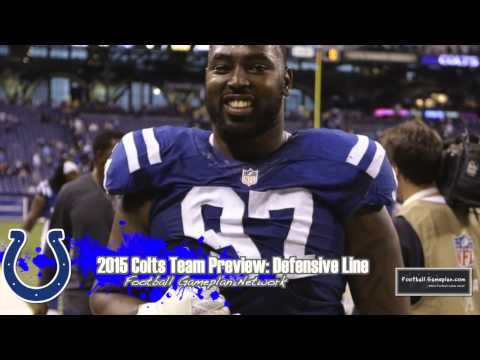 Reason for Optimism
The Colts made it to the AFC Championship last season and have improved in the areas that needed improvement.  There's talent well-stocked throughout the roster and armed with a revamped run game, there is a lot of reason for optimism in Indy.
Cause for Concern
The main concern would be if, even with the new additions to the run game, the Colts remain a pass happy team.  Balance will help get them over the hump.  The other concern would be if the offensive line can't find its stability with the reshuffling.
The Road to the Super Bowl for the Indianapolis Colts
1. Running Game Flourishes – This has been an evident missing piece for this Colts football team for 3 seasons.  With Frank Gore and others in the fold, it doesn't look that way anymore…at least for this season.
2. Young Defenders Mature – If guys like Bjoern Werner, Jonathan Newsome, Josh Chapman and others are able to build on the success they had at the end of 2014, the Colts will have a vicious defensive rotation with a ton of depth.
3. Staying Multiple – The good part about the Colts offensive weapons is that they're able to play any style of game: Up Tempo, Spread, Power, West Coast.  That multiplicity creates all sorts of problems for a defense which could help get them ultimately where they want to be.