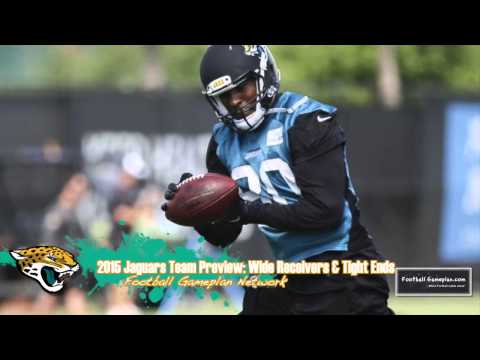 Reason for Optimism
The Jags have revamped their offensive line and quietly, there's a nice group of athletic and talented receivers, tight ends and running backs on the roster.  The expected growth of 2nd year quarterback Blake Bortles could make the Jaguars formidable; which definitely brings optimism to Duval.
Cause for Concern
The overall lack of depth defensively is the biggest concern going into the 2015 season.  Jacksonville can't afford any injuries at the 1st and 2nd level of their defense otherwise it could be a problem.
The Road to the Super Bowl for the Jacksonville Jaguars
1. Bortles Graduates – If Blake Bortles becomes better with his decision-making, more consistent with his mechanics and a better protector of the football, there's more than enough talent offensively for Jacksonville to put up a lot of points.
2. Defense Gets Better Each Week – Like I mentioned before, the Jags are thin depth-wise defensively within the front 7.  If they can avoid injury and reserve guys step up, seize the opportunity and play well, then there's no doubt in my mind that with the tutelage of Gus Bradley, they'll be tough to move the ball against.
3. Special Teams Become Special – It's about winning 2/3 facets of a football game and for a young team like Jacksonville, you want 1 of those facets to be special teams. From punting to the return game, the Jaguars have to make sure their special teams is the most consistent unit week-to-week. Offense or defense may struggle week-to-week depending on the opponent, but if your special teams are consistent, it helps pick up the slack in other areas.