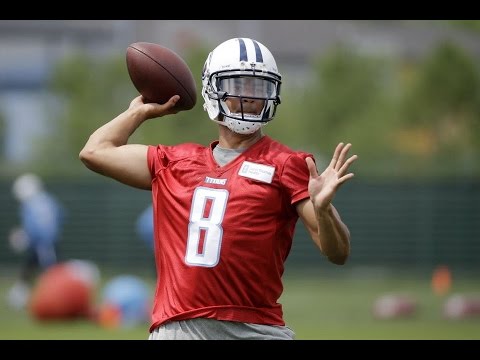 Reason for Optimism
The Titans finally got themselves a QB that has both the passing skills and running skills that they've lacked since Vince Young.  Having that threat back there at QB should make everyone better offensively.  A better offense means that the defense won't be on the field as much. They've bolstered the offensive and the coaching staff by bringing in Dick Lebeau, so you can see why there's a lot to optimistic about in Tennessee.
Cause for Concern
The Titans really don't have a 'game breaker' at running back, other than Dexter McCluster but he'll primarily be utilized situationally.  They are also very thing at edge rusher.  They can't afford any injuries at either position.
The Road to the Super Bowl for the Tennessee Titans
1. Mariota Provides Stability – If the reigning Heisman Trophy winner is able to help bring balance to the offense and continuously get better every week, the Titans will win their fair share of game.
2. Horton & LeBeau's Gumbo – If two the greatest football minds and their aggressive style are able to coexist and create something that's feared within the division most importantly, then Tennessee could be very strong in 2 aspects of a game: Defense & Special Teams.
3. Running Game Awakens – Either Bishop Sankey or rookie David Cobb has to step up and put up at least 1200 yards in order for things to really take off in the Music City.