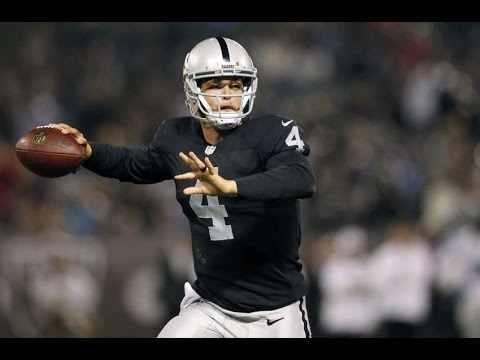 Reason for Optimism
The Raiders have drafted well the last 3 seasons and it's evident by the amount of young talent on this roster.  This team wasn't as bad as their record indicated last year and with improvements made at Wide Receiver and on the defensive side of the ball, you can definitely understand why there's optimism.
Cause for Concern
You still have a worry about the secondary because of the possibility of injury.  I think the Raiders can't afford any injuries at corner or with Derek Carr if they want to have a shot at the playoffs.
The Road to the Super Bowl for the Oakland Raiders
1. Latavius Murray Goes Over 1,000 – This is probably the best way for the Raiders to be successful right out of the gate.  If their run game is strong, their play-action game will be even stronger.  If Murray is able to do what his talent suggests, the Raiders will be fine.
2. Takeaways Increase – This was a spot where the Raiders defense struggled last season.  They just couldn't take the ball away.  They don't have to be the best, but they can't be what they were last year; any improvement is a great thing.
3. Passing Game Matures – With the additions of Michael Crabtree and Amari Cooper, 2nd year QB Derek Carr has no reason to not make huge strides in his game.  If the Raiders are able to be a threat on both ends of offense, they'll be on their way.