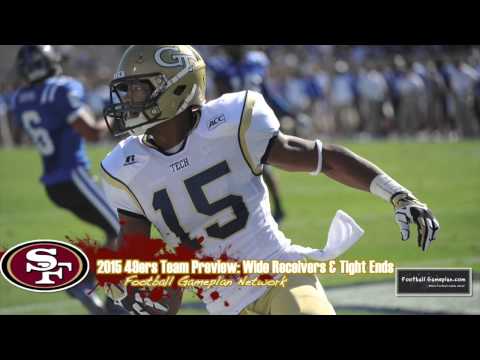 Reason for Optimism
Continuity with the coaching staff is huge in football and the 49ers promoting Jim Tomsula to Head Coach was huge.  This team is still strong defensively and should have a very good running game, so you can understand why there's still some optimism in San Francisco.
Cause for Concern
This is a team in transition and they're still some questions to be answered along the offensive line and on the flanks.  Those are where I see the biggest areas of concern for this football team.
The Road to the Super Bowl for the San Francisco 49ers
1. Defense Remains Dominant – If this 49ers defense can get the projected production from its young players at every level, they'll still be one of the tougher defenses in the league.
2. 3rd WR Emerges – This, in my opinion, is the key to unlocking the 49ers offense as a whole.  If one of the many options on the inside can stand out and take pressure off of Anquan Boldin and Torrey Smith, it'll make the offense tougher to defend.
3. Offensive Line Becomes an Asset – Again, there's two, maybe three stalwarts up front for San Francisco.  What has to happen is the RG/RT and depth situation has to shake itself out.