Football Gameplan is on the scene in Baltimore at the Ravens facility for the 2016 NFL Regional Combine!
Here's our Workout Highlights, Interviews and some exclusive video from the Combine Workout!
FBGP's 2016 NFL Regional Combine Coverage

: Offensive Notes
Quarterbacks
I thought the QBs as a whole had very good days.  Drew Powell (Livingstone) showcased a really live arm doing warm up drills with the QB coach.  Scott Hosch (Harvard) ran solid times in the 40-yard dash. I believe he was the fastest of the group.  I was also impressed with the touch and placement of Carson-Newman's De'Andre' Thomas.
Running Backs
You instantly saw the explosiveness of Anthony Bilal (Lake Erie) both in the 40 and in the position drills.  Dylan Peebles (Cortland State) I thought had an outstanding day.  He ran in the 4.5s, looked real fluid during positional drills and caught the ball very well.  Kutztown RB Terry Williams also showcased his speed and burst during the workout as well.  The fullback position was definitely eye-opening.  Shaun Workinger (Concord) ran in the 4.5s, looked very natural with the ball in his hands both as a runner and receiver.  Jesse Williams (Buffalo State) and Robert Thomas (Southern Connecticut State) also had very good performances. Thomas is built like a tank but moved well and showed above average catching ability.
Offensive Line
There were some really good athletes in this group. OT John Smith (Howard) led the way. Smith looked fluid in agility drills and had no issues changing directions.  Roman Grozman (Concordia) definitely helped himself out here with his workout. He's also going to participate in the CFL Combine March 11-13 in Toronto.  Penn's Tanner Thexton looked impressive in bag drills; really good getting out and on the move.
Wide Receivers
A good bit of explosiveness from this group. Kutztown's Anthony Kelly ran the fastest 40 time and had the highest vertical jump with a 41-inch jump.  I liked what I saw from Lovie Banks (Elizabeth City State) who showed a good blend of speed and quickness. He did well in the position period as well.  Juan Petties-Jackson (Misericordia) and Troy Thompson (Newberry) turned some heads as well because of their speed.  Quinn Thornton (Glenville State) quietly had a very solid day catching the ball. Lycoming's Ryan Umpleby was raising eyebrows on the 40 and Bryant's Chad Ward Jr. has a smoothness to his game that you don't often see.
Tight Ends
Daree' Goodwin (West Liberty State) was the standout here. Really good size/speed ratio and caught the football extremely well.  I also like what I saw from Douglas Warrick (Elon) in the position drills.
Offensive Players that Sent Me "Back to the Tape"
1. RB – Terry Williams, Kutztown
2. QB – Shon Chisom, Kentucky Wesleyan
3. WR – Anthony Kelly, Kutztown
4. WR – Lovie Banks, Elizabeth City State
5. WR – Juwan Petties-Jackson, Misericordia
6. TE – Daree' Goodwin, West Liberty State
7. OL – Mike Mangino, Marist
8. OL – Tanner Thexton, Penn
9. OL – Jonathan Greenidge, Southern Arkansas
FBGP's 2016 NFL Regional Combine Coverage:

Defensive Notes
Defensive Line
2 guys had really good workouts from this group. Buffalo State's DE Dez Howard and DE Denzel Philip of Eastern New Mexico.  Both guys ran extremely well and showed very good C.O.D. skills in bag drills.  Braden Bennett (Wesley) and Jake Ceresna (Cortland State) are really good athletes. Ceresna, was a guy who raised some eyebrows.
Linebackers
Both Wagner LBs Gregory Hilliard and Jarrid Williams were outstanding.  Both guys ran extremely well in the 40s and in position drills. I thought where both shined were in the pass drills; very comfortable in coverage drops and catching the football.  Navy's Jude "AK" Akpunku was another gifted athlete who looked very comfortable in space. I think he showed today that as a pro, he can play ILB and OLB. He worked out well.  Joel Scott (Morgan State) was the fastest of this group — both laterally and going downhill. He plays as fast as he ran in the 40 (4.5/4.7).  Both Gervell Morgan (Central State) and Shayne Gauthier (Laval) were better in the short-area bag drills as opposed to the 'in space" drills. This was an impressive group overall.
Defensive Backs
Nice work overall from both the Corners and Safeties.  Brandon Fuentes (St. John Fisher) was very fluid in his backpedal drills, transitioning very well and tracking the ball.  A pair of New Hampshire Wildcats, Dougie Moss and Lamar Edmonds, showed good range and the ability to catch the football well. Moss ran very well in the 40.  Torie Wagner (Charleston) has tremendous quicks and acceleration.  Wagner also caught the football well…which shouldn't be a surprise because of his PR ability.  Safeties Marquis Artis (Buffalo State), Fonyi Agendia (Morgan State) and Julius Moore (Elon) impressed from an explosiveness standpoint. All 3 performed well in positional drills and short shuttle.
Defensive Players that Sent Me "Back to the Tape"
1. S – Naim Cheeseboro, Stony Brook
2. S – Rush Imhotep, Cornell
3. CB – Brandon Fuentes, St. John Fisher
4. S – Denzel Watkins, St. Augustine's
5. LB – Gregory Hilliard, Wagner
6. LB – Joel Scott, Morgan State
7. LB – Gervell Morgan, Central State
8. LB – Joshua Thorne, Hampton
9. DE – Dez Howard, Buffalo State
FBGP's 2016 NFL Regional Combine Coverage: Offensive Workout Highlights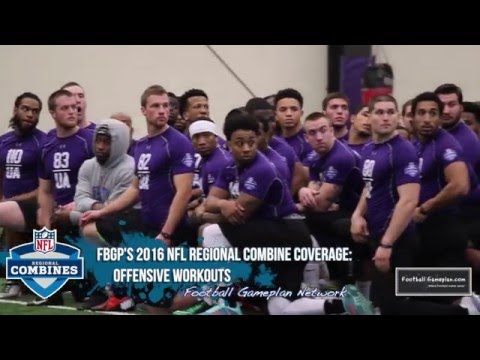 FBGP's 2016 NFL Regional Combine Coverage: Defensive Workout Highlights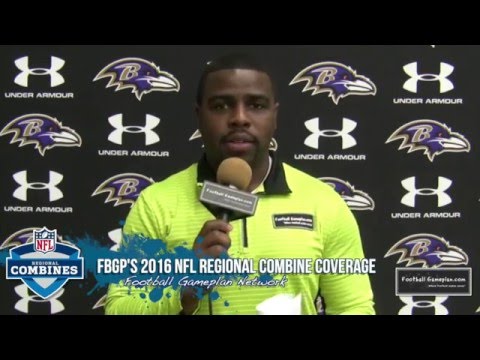 FBGP's 2016 NFL Regional Combine Player Interviews
LB – Gervell Morgan, Morgan State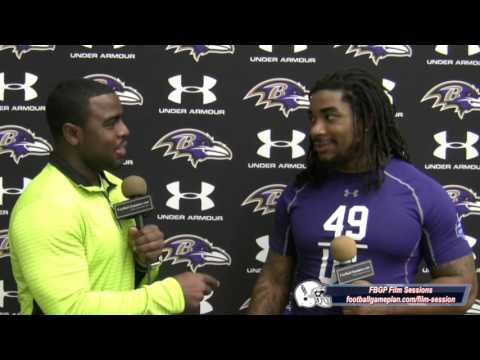 LB – Shayne Gauthier, Laval (CIS)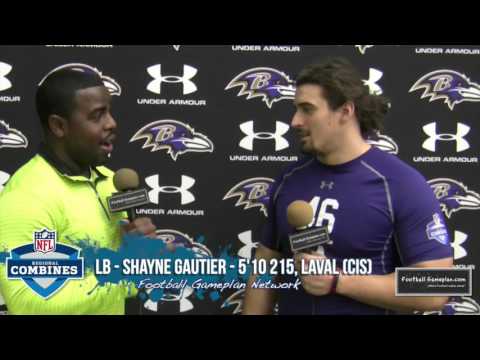 S – Julius Moore, Elon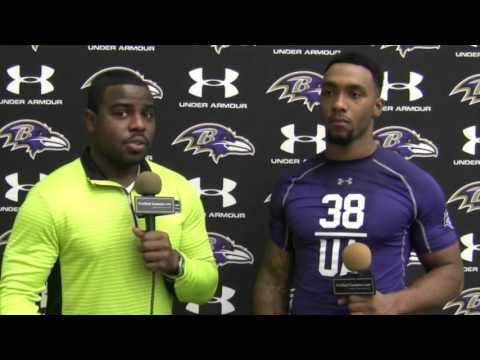 S – Fonyi Agendia, Morgan State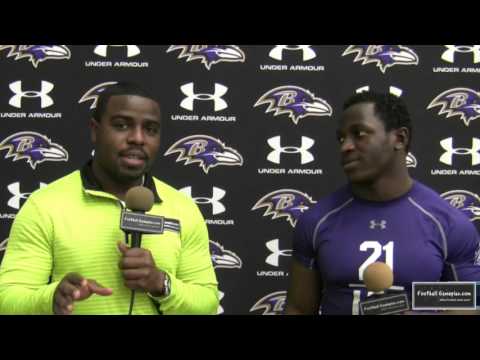 S – Marquis Artis, Buffalo State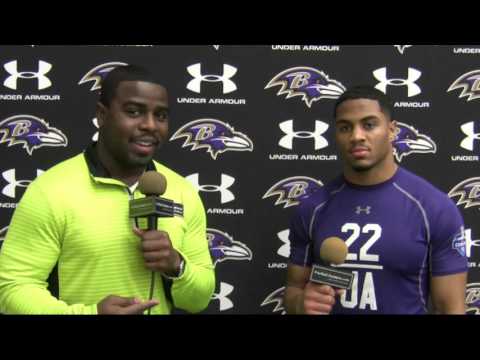 CB – Torie Wagner, Charleston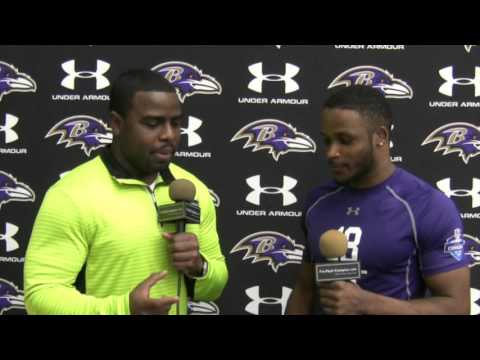 LB – Jude "AK" Akpunku, Navy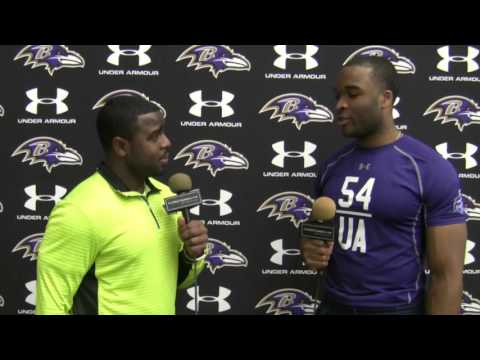 S – James Williamson, Wesley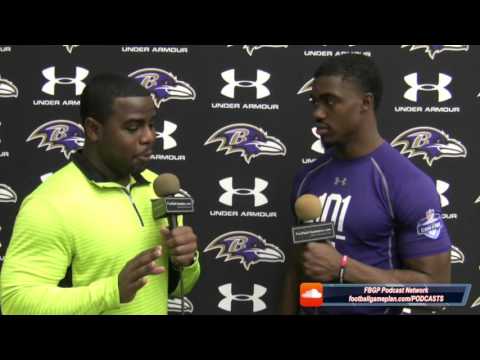 CB – Douglas Moss, New Hampshire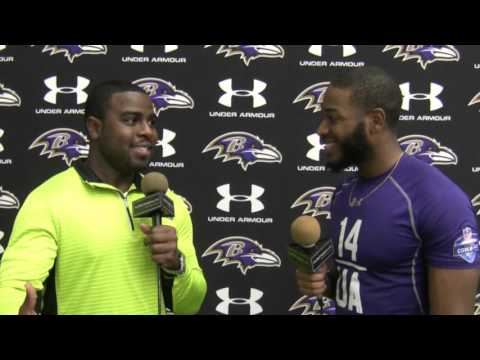 S – Lamar Edmonds, New Hampshire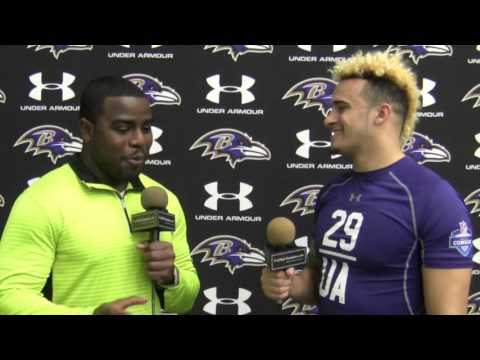 QB – Scott Hosch, Harvard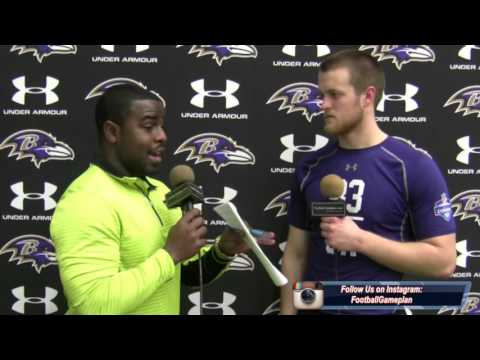 QB – James Harris, California (PA)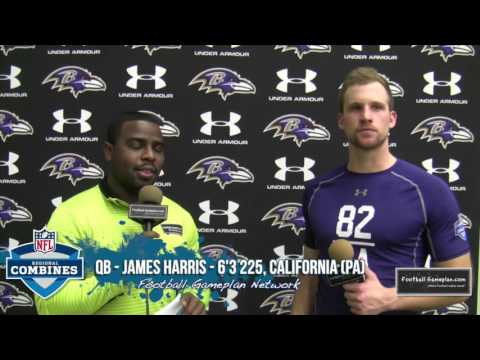 QB – De'Andre' Thomas, Carson-Newman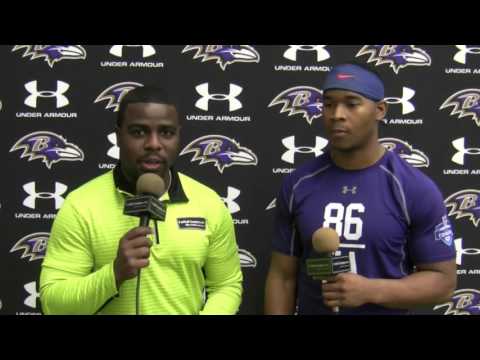 WR – Anthony Kelly, Kutztown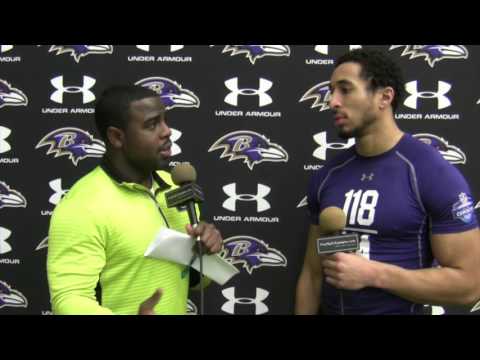 RB – Anthony Bilal, Lake Erie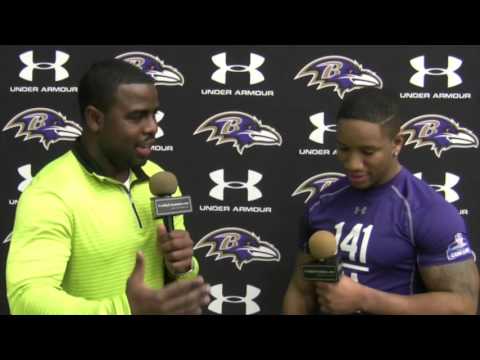 OT – John Smith, Howard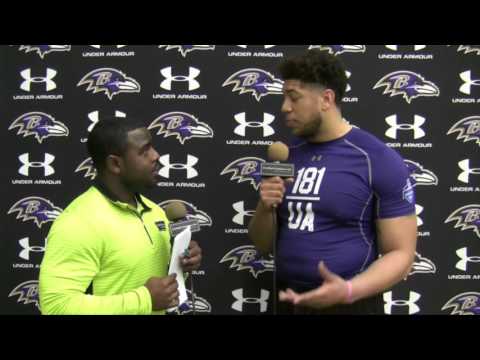 OL – Roman Grozman, Concordia (CIS)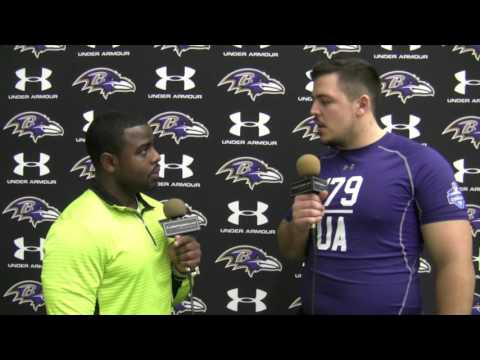 FB – Jesse Williams, Buffalo State