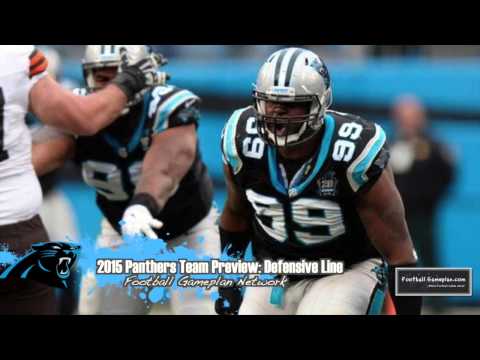 Reason for Optimism
A strong defensive team that got better in the draft and QB Cam Newton is healthy as he gets the chance to develop even more chemistry with his wide receivers. Both of which could land the Panthers in the playoffs yet again, so you can understand the optimism.
Cause for the Concern
The offensive line was a big problem last year and you hope that the additions the Panthers made during the offseason, albeit small, are enough to not repeat itself in 2015.
The Road to the Super Bowl for the Carolina Panthers
1. Offensive Line is Stable – The Panthers are a run-first team, but had issues not only running the ball, but also in the pass protection department.  If the offensive line is able to stabilize, in particularly on the edges, then the offense should be able to be consistent game after game.
2. Superman Flies – Cam Newton has played brilliantly considering the situations surrounding him in the passing game.  If the trio of Benjamin and Olsen can build on their excellent 2014 season, and rookie Devin Funchess can get caught up pretty quick, then Newton will have his best season as a pro which could help the Panthers go to Santa Clara.
3. Defense Stays Dominant – This group was a problem for opposing offenses last year, especially within the front 7.  If the secondary gets even better this year, look out NFC.