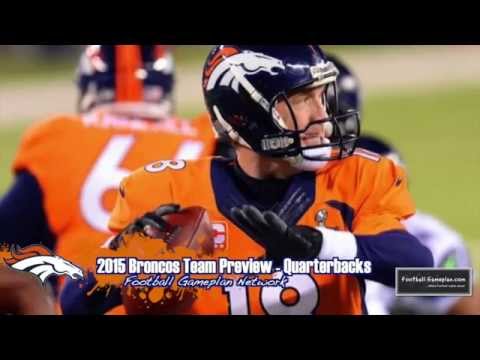 Reason for Optimism
The Broncos are a dangerous team armed with arguably the best quarterback in the last 20 years, talented weapons on the outside, a rededication to the running game and a defense that's able to get after the quarterback and pick off passes. The Broncos and their fans are optimistic for a reason.
Cause for Concern
Both sides of the lines of scrimmage are a concern.  The offensive side more so than the defensive side.  If the pass protection can hold up, they'll be fine. The first quarter of the season for both groups will be huge.
The Road to the Super Bowl for the Denver Broncos
1. Game Managing Manning – As I've echoed in the video, going back to the early Manning/Colts days when they ran the outside zone and operated off of play action, Manning was deadly.  If that happens this season, with this group of backs and receivers, they can have a ton of success.
2. More Turnovers, More Possessions – I think what's underrated about this Broncos defense is their ability to take the ball away. When you have this type of offense, any takeaway could ultimately lead to touchdowns & not field goals; which then lead to blowouts.
3. Offensive Line Stands Tall – This goes without say, but if the Broncos offensive line proves to be a strength and not a liability, with the potential of two rookies starting, book their trip to Santa Clara.